Benefiting Military Families in Central Minnesota
Funds raised from this event benefit military families in Central Minnesota.  With over 100 people involved, we raised over $40,000 total over the past 7 years for the Minnesota Military Family Foundation. Contact us to learn how to get involved or your business involved with this great event in 2018!
---
Shoot for the Troops 2017
Thank you to our Shooters, Sponsors and Donors for contributing to such a great event supporting the MN Military Family Foundation! We appreciate your attendance and hope you had a blast! We saw many of you really enjoying the Cowboy Quick Draw! This year was a great success, and we couldn't have done it without the support from you! We look forward to helping our MN Military Families through the Minnesota Military Family Foundation! Thank you!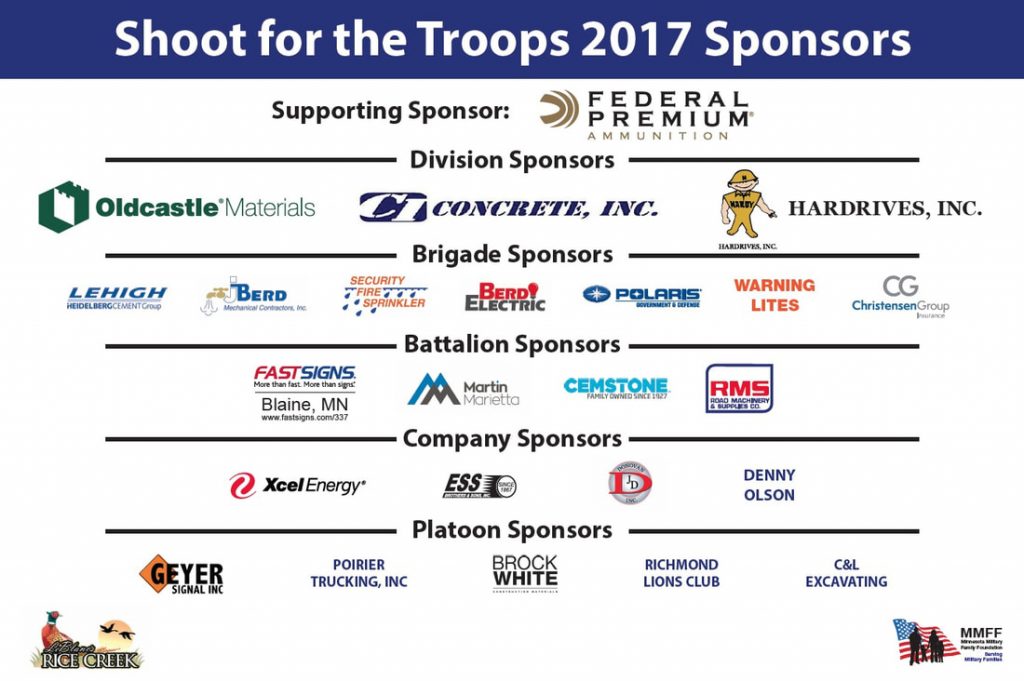 ---